Visual Composer
Visual Composer is a page builder plugin for WordPress which allows you to create stunning website content with simple drag and drop. With Visual Composer you can create and manage your WordPress content in minutes.
Visual Composer comes pre-packed with 40+ content elements allowing you to create pages and posts within minutes by simply dragging and dropping elements into your WordPress website. From simple text block and buttons to advanced accordions and post grids: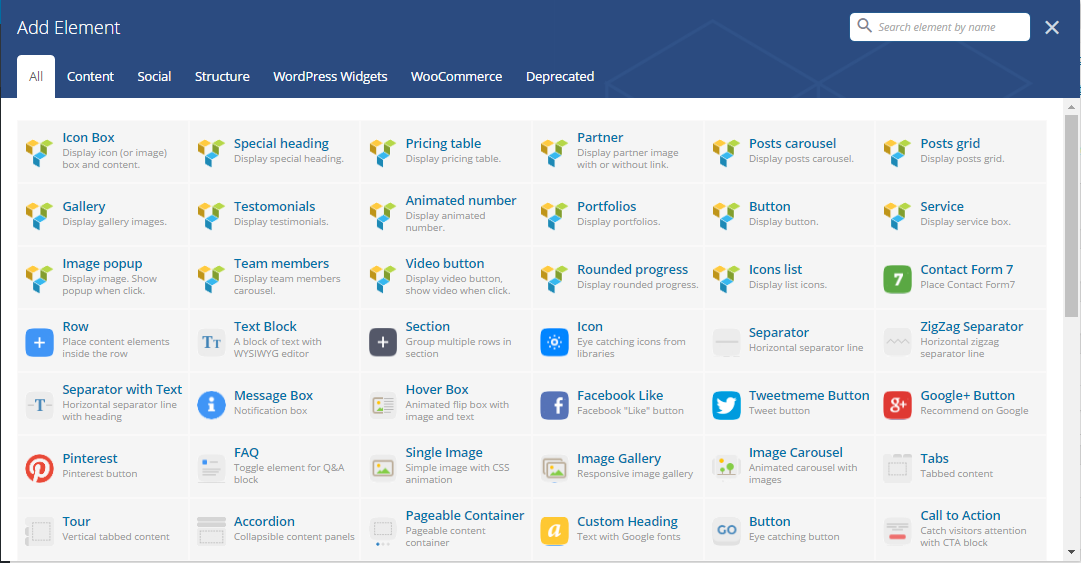 WooCommerce
WooCommerce is a free eCommerce plugin that allows you to sell products. You simply need to install this plugin and following wizard create a set of pages to display categories, products etc. Then you need to add a set of products.
Here is a list of really useful links helping you create and polish your shop
Shop page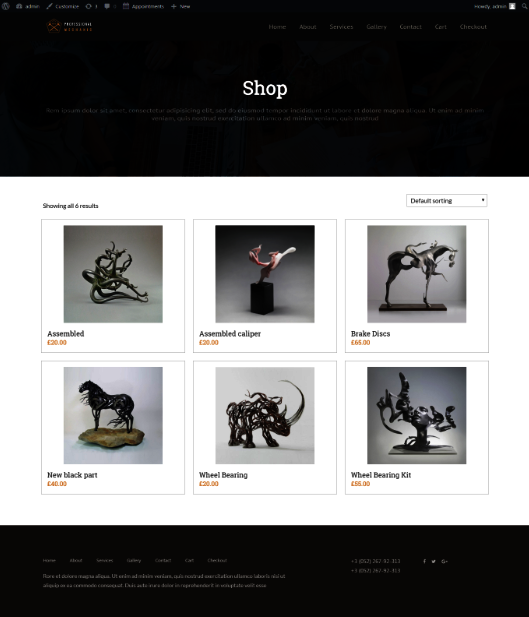 Cart page