You start a new website and would like to take your saved templates? Simply export your templates and import them to your new website with Aheto Import/Export option.
Export Settings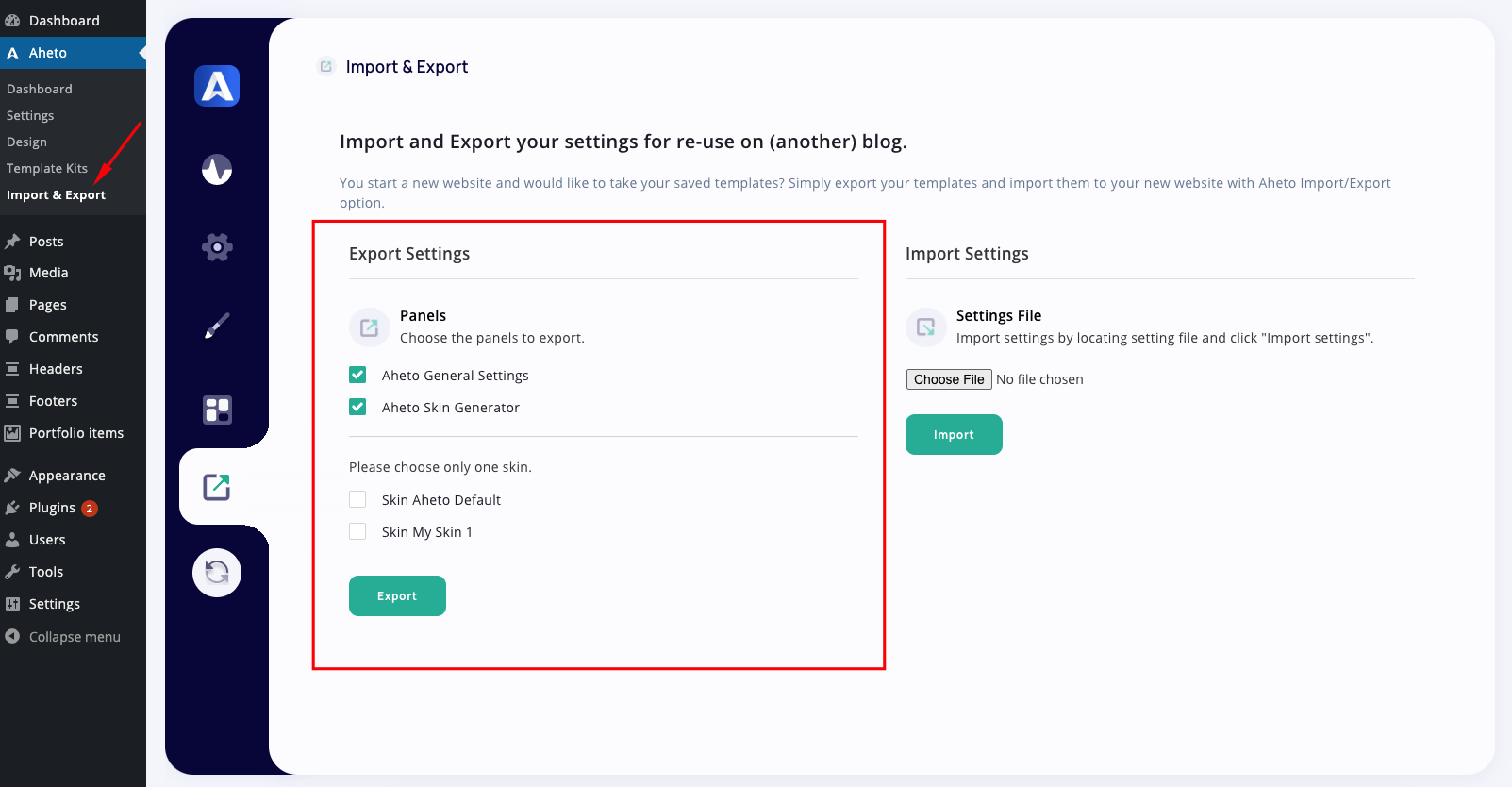 You can export Aheto general settings and skins for re-use on another Aheto powered website. To export settings you have to:
Choose the items to export from the list ( Aheto General Settings, Aheto Skin Generator or both)
Click on "Export" button.
The chosen files will be downloaded on your local computer.
You can also export only one skin/ To do this, please uncheck options for panels export (Aheto General Settings and Aheto Skin Generator) and choose skin for import